BatmanArkhamCity_P1.jpg
--
BatmanArkhamCity_P2.jpg
--
BatmanArkhamCity_P3.jpg
Beloved Brothers and Sisters!

I am very happy to inform you one more lost theme is back!

A big "THX!!!" to our always rocking beloved brother Jack (HammerJack),
he saved in past, found, and bring it back to me...
Windows 7 Theme


BATMAN ARKHAM CITY Special Edition by gsw953 & Tiger ;o)



Enjoy this awesome Windows 7 Theme, which work with Taskbar and all, 100% all over,
and has a lot of stunning Extras in, made by beloved Brother Greg (gsw953) !!!


Credits and all you need for is in download...


Be all blessed beloved brothers and sisters!
Look awesome Theme Video by POWEREDBYOSTX best in HD !!!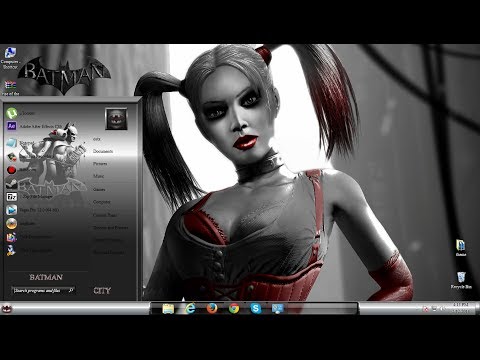 Look Game Trailer best in HD !!!