My new Visual Style for Windows 7.
First of all I need to give a thanks to our brother Vladislav for great idea for making this theme.
Thank you for that @Vlad96ru
dishonored___logo___black__by_thephoenixprod-d6wsrah.png
P2.jpg
==
P3.jpg
==
P4.jpg
==
P5.jpg
Theme includes:
12x wallpapers found on web
Shell32 images
explorer.exe images
explorerframe.dll images
Sound scheme from Dishonored game
Cursor from Dishonored game
logo
EXTRAS INCLUDES:
Fonts (Install them first)
Blackglass for transparency
Moo0 Transparent Menu for menu transparency
RocketDock Skin for Top and Bottom
Logon background
System properties logo
Timedate cpl images for x32 and x64 bit
WATCH FULL VIDEO OF DISHONORED THEME FOR W7.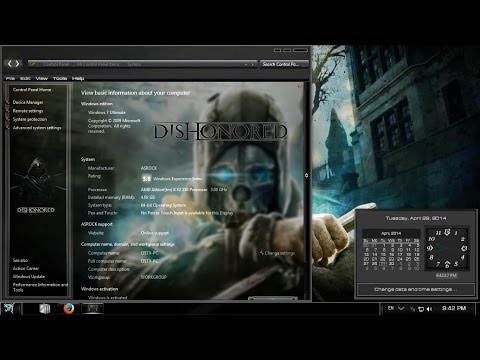 WATCH HOW TO APPLY CUSTOM 7TSP ICON PACK MECHANISM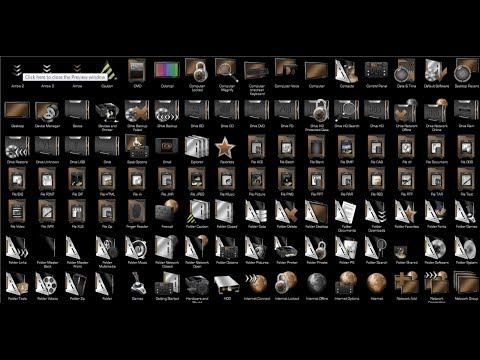 System files have to be patched to run custom themes,
And most newer themes require the app 'Theme Resource Changer'.


Our Theme Xtreme Starter Kit will do both, plus more.
( Click on the banner to see the thread. )
CREDITS AND THANKS:
HammerJack who is give a test for theme and I want to tank him for taking some time for me. Thank you Jack very much.
IceBabee for main Mechanism graphics, and one of the best Icon Pack, Thanks you very much Vicki.
☣696☣ for this base of amazing Mechanism icon pack. Thank you too.
Lamia for re-coloring Mechanism Icon Pack, Thank you for that very much Lamia.
And again awesome HammerJack who made a few select icons for the pack
Black Glass Enhanced is made by: curiouso9
Moo0 transparent menu is made by Moo0
Download amazing 7tsp Icon Pack Mechanism Sepia HERE
Forum content is currently locked to all Rookie members.


All you need is 10 post's and you may download all you like!
Click on the banner to see all the details.